< The Great Vintage Basil
Darégal's experts looked back into the origins of basil and discovered over 125 different varieties. Out of those, the top 5 were selected. Subtle and sophisticated aromatic values are the key words for this Great Vintage Basil Collection.
Discover a wide spectrum of intense colours, and rich, sophisticated and sleek flavours with our new range of 5 sauces and pesto, the Great Vintage Basil Collection. Your guests will love these great new eating experiences with unique and varied touches.
ADVANTAGES
Culinary Innovation
Flavours

are unique, varied

and

natural
With

fresh

and

delicious tastes

, these sauces are made from a selection of varieties of basil

high in essential oil
Convenient
Cooking made quick and easy
Ready to use, once defrosted
Storage: up to 2 years in the freezer and 2 weeks in the fridge, once defrosted
Available in a resealable 450g soft bottle with easy to pour nozzle
Economical
Better profitability due to a cost and portion size under control
Available all year round
APPLICATIONS
Sauces and pesto from the Great Vintage Basil Collection can be used in many different ways: sandwiches, toasts, salads, bagels or pasta.
RANGE
The Great Vintage Aniseed Basil Pesto blend together fresh sweet Mint to the elegance of Greek Feta cheese
The Great Vintage Thai Basil Pesto combines delicate lemongrass with tasty Italian cheese
The Great Vintage Genovese Basil Pesto mix tomato to the subtle taste of Italian cheese
The Great Vintage Lemon Basil Pesto combines delicious pine nuts with Italian cheese
The Great Vintage Purple Basil Sauce and its duo of intense Mustards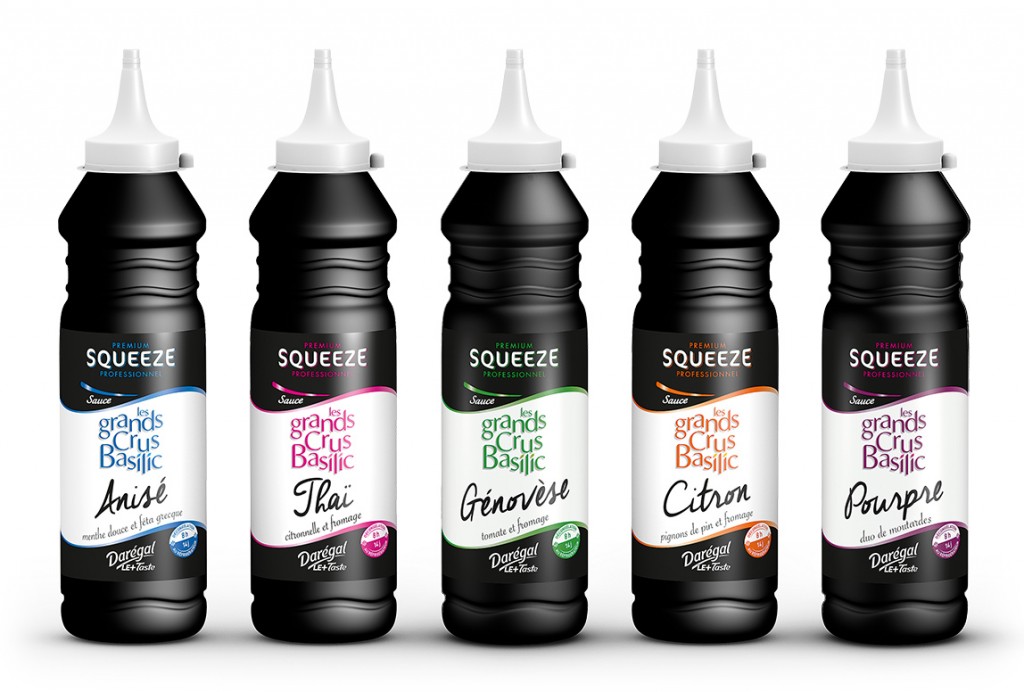 Do you want to know more about our solutions ?
Contact our business advisors: foodservice@daregal.fr
or click on our contact page