Perfect harmony between French traditional cooking and modern flavours.
Darégal's culinary experts have designed a range of modern sauces to enhance the most sophisticated and traditional ingredients that French cuisine has to offer: Foie Gras, Duck breast, Veal, Lobster, Scallops and Fish.
Your guests will escape to new culinary horizons with these new flavours, which taste like they have come straight from top chefs' kitchens. On the menu: culinary herbs and exceptional ingredients brought together for sweet or savoury dishes, with exotic tastes and unique combinations of flavours.
ADVANTAGES
Culinary Innovation
Your customers want

varied

and

natural

flavours

Fresh, delightful

and food safety certified
Convenient
Cooking made quick and easy
Ready to use, once defrosted
Storage: up to 2 years in the freezer and 2 weeks in the fridge, once defrosted
Available in a resealable 450g soft bottle with easy to pour nozzle
Economical
Better profitability due to a cost and portion size under control
Available all year round
USES
These sauces can be used in many different ways: sandwiches, canapés, toasts, salads, bagels or pasta.
RANGE
La Georges V: 

The

mango chutney highlights the sophisticated flavours of foie gras and duck breast

L'Avenue Montaigne:

  Amazing match between grilled yellow pepper and mixed herbs to bring your cheese platter to life
La Place Vendôme: The blend of Tarragon and Grapefruit to delicately complement lobster and fish dishes
La Champs Elysées: Beautiful harmony of chanterelle and orange to enhance the delicate tastes of veal
La Saint Germain: Great combination of Lemon and Vanilla to subtly spice up the taste of scllaops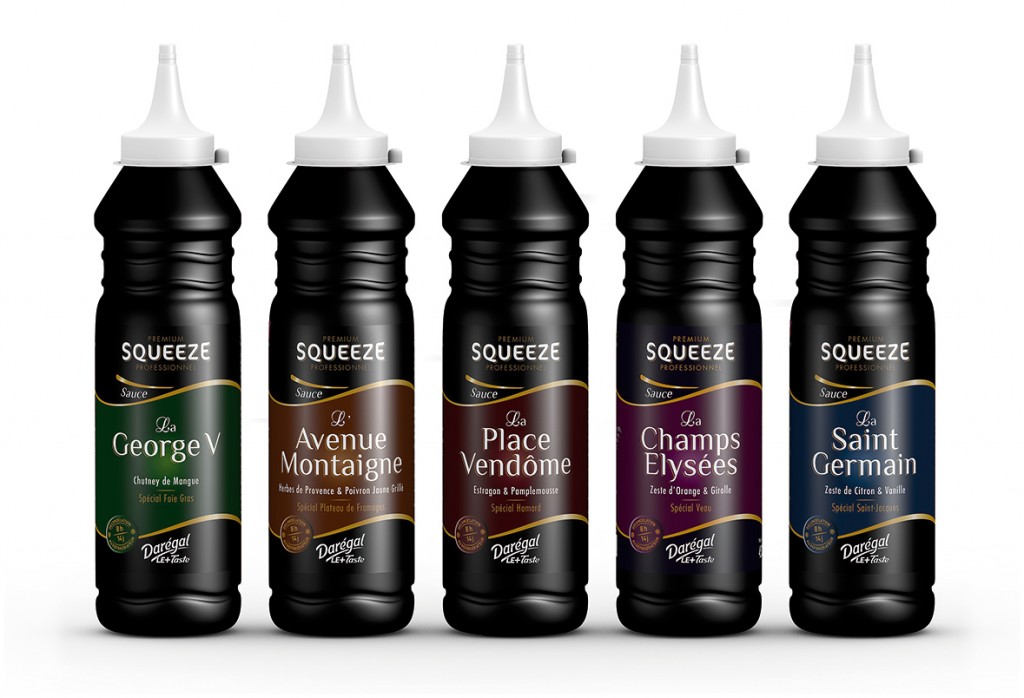 Do you want to know more about our solutions ?
Contact our business advisors: foodservice@daregal.fr
or click on our contact page